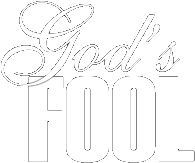 by Walt McLaughlin
Excerpt from the Memoir
"Arguing With the Wind"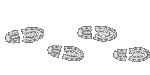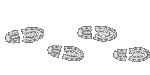 Thursday, July 9th. Third day in the bush. I awaken to the sound of that hummingbird buzzing at the tent screen door again. An orange slug creeps across the tent wall. Bald eagles scream in the distance. The rich sweet smell of earth, wildflowers and Sitka alders fills the air. Sleeping conditions were ideal last night: mild temps and steady drizzle. I'm well-rested now and in good humor. Still I take my time getting up. I lie on my back, thinking about the harsh realities of Alaska while looking over my hands. They are cracked, bug-bitten and dirty. Calluses are developing on my palms and fingertips. Good. The bush is a tough place to be. My body is toughening up to match it. I pull out my hunting knife and run my thumb across its dull edge. I make a note to sharpen it, then face the overcast day.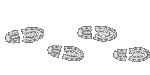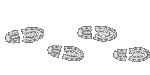 While sitting on a piece of driftwood next to the campfire circle, I fire up my stove. Hot water for coffee is boiling in a matter of minutes, and life is good. A thick wall of clouds still clings to the Lynn Canal. That means no planes will appear this morning. Visibility is a half-mile at best right now, but the fog will probably burn off by noon. Probably. Not a great day to go trout fishing but it'll do. Good weather for bushwhacking, that's for sure. Nice and cool. I stuff the pockets of my rainsuit full of granola bars and fishing tackle, then grab my telescoping rod. Faded boot prints point the way upstream.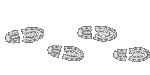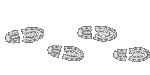 Skirting the edge of the river, I press a set of fresh boot prints into the soft, alluvial mud. The faded boot prints disappear into the bush. I keep to the river, rod extended, occasionally casting a heavy lure into the fast-running channel that hugs the stream bank. The channel is shallow, crystal clear, lacking cover for trout. No strike there so I collapse my rod and focus on hiking, instead. I'll find better trout habitat somewhere farther upstream, no doubt.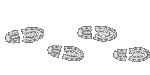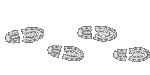 One good look at the main channel of the river running fast and strong and I'm laughing right out loud. I thought I might able to ford this waterway but now it's clear that that's completely out of the question. Wouldn't dare set foot in that raging torrent, much less try to cross it. Dozens of sand and gravel bars divide the river into a series of braided channels, but it's still too much water to cross. Here the river must be a quarter-mile wide and six feet deep in places, at least. Ice water with all the force of nature behind it, this torrent prevents any reconnaissance southward. No matter. I'm more interested in going west.